The Riu Palace Paradise Island has reopened its doors and is all ready for you!
date_range 31 October, 2017
question_answer
42 Comments
You were waiting for it and now it's a reality: the Riu Palace Paradise Island, in the Bahamas, has reopened its doors. Last Friday, on 27 October, after three months of intense work, the renovation of this paradisiacal hotel with exclusive RIU 24-hour All-Inclusive service was completed. And now, with the renovation, it has become an Adults-Only hotel where you can spend a dream vacation with your partner or group of friends.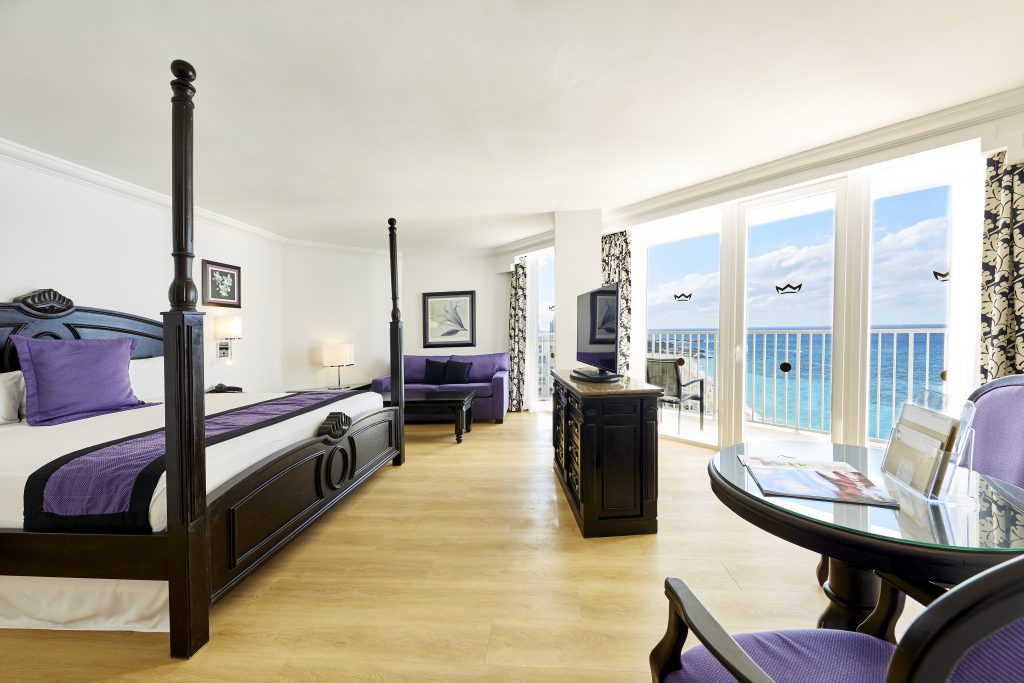 A fresh style, both modern and elegant, characterises the renovated facilities of the Riu Palace Paradise Island. The rooms are no longer carpeted, and all the bathrooms have been redone and now provide showers and bathrobes for our guests.
The décor of the common areas, such as the lobby, has also been adapted to this fresh and elegant style used in the RIU hotels renovated in recent years. And, to let you relax completely, this renovation provides you with two swimming pools to enjoy: the first is 330 m2, and the second is 200 m2 and offers the aquatic bar 'Soca'. Everything is designed to let you unwind in our facilities, which include an additional terrace-solarium that has been added to the exterior of the hotel.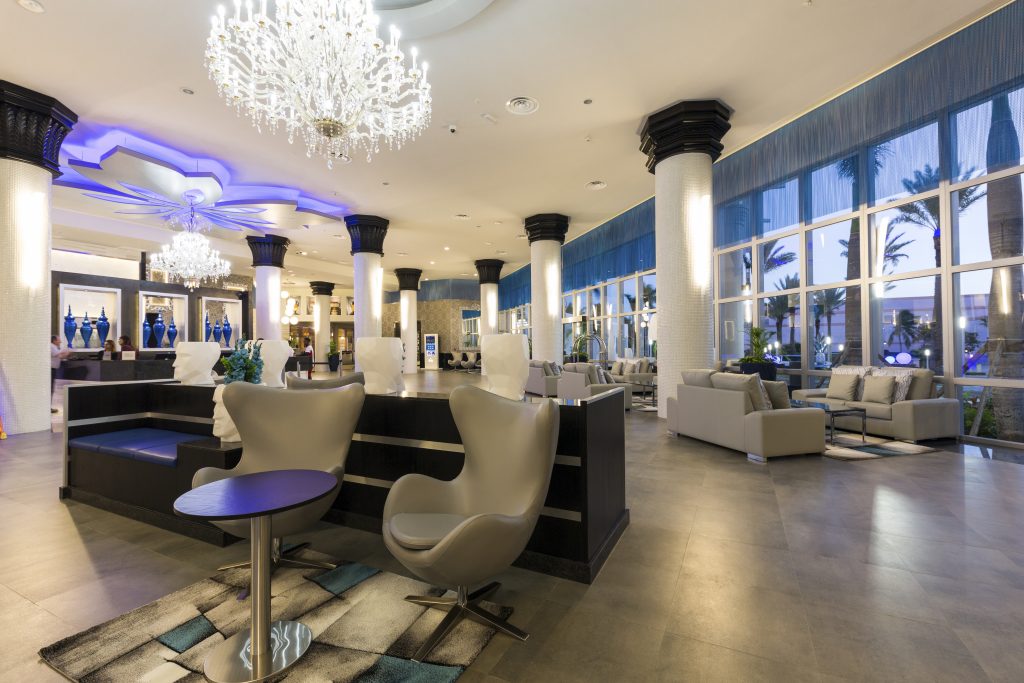 In terms of gastronomy, at the Riu Palace Paradise Island you'll find a wide selection of very diverse foods. The new Indian restaurant 'Chutney' joins the existing restaurants 'Bahamas', 'Atlantic', 'Tengoku' (Japanese) and 'Krystal', with fusion cuisine, all of which have been renovated. In addition to these restaurants, you can also enjoy the 'Jerk' barbecue, the 'Capuchino' ice cream and pastry shop, and the 24-hour 'Calypso' bar located in the nightclub where the different performances and shows are staged.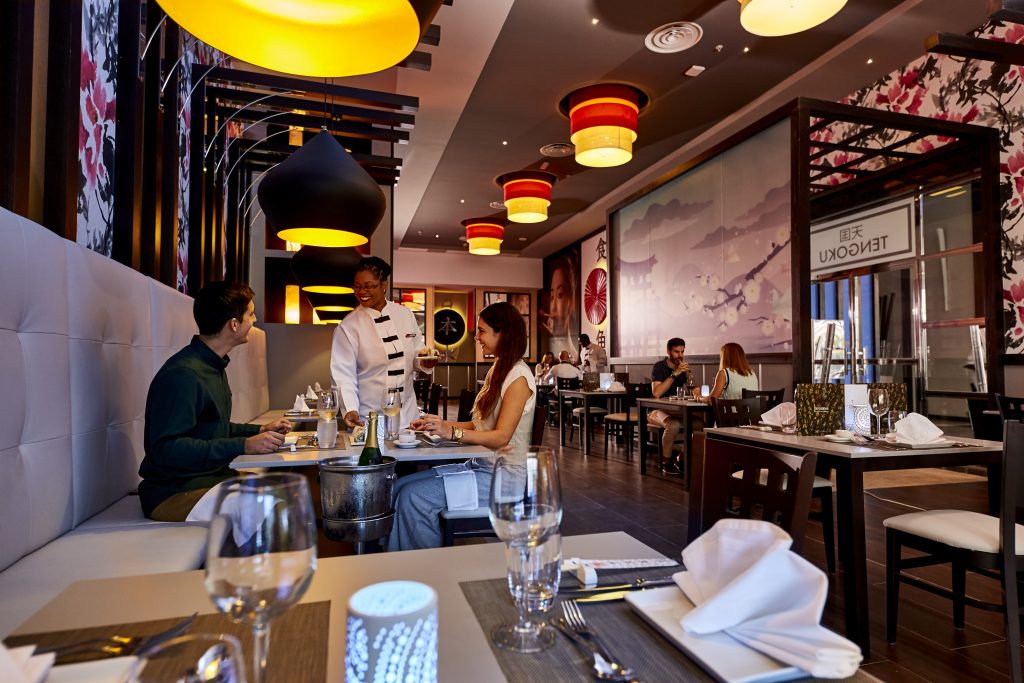 The change to an Adults-Only hotel means that the Riu Palace Paradise Island now offers more sophisticated amenities. When you arrive, you'll be welcomed with a glass of champagne and, if you like, you can also enjoy premium beverages, at no extra cost, throughout the hotel. If you like, we also give you the option of requesting a romantic outdoor dinner (with a prior reservation) or ordering a wine from our special wine list.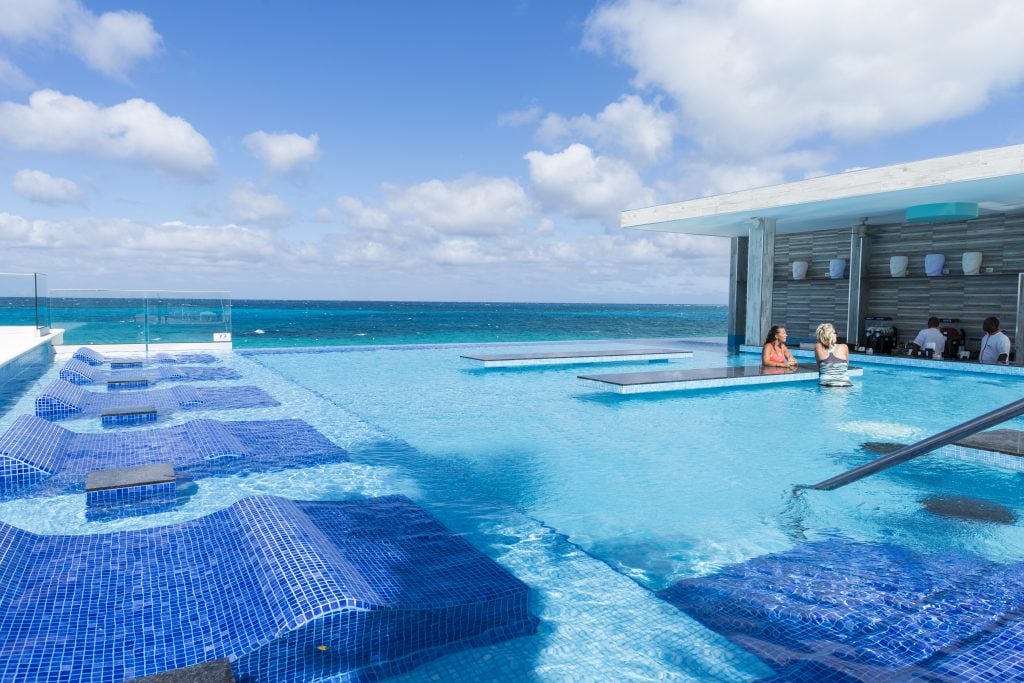 The comfort you'll find in our spa and wellness centre is another option for disconnecting and relaxing in the manner you deserve. To make your stay as comfortable as possible, you have our 24-hour room service and concierge service. Our staff will give you their best service with an enormous smile on their faces. This is your holiday, and we want you to enjoy it to the utmost with us.
Enjoying the experience of a recently renovated Riu Palace hotel in a paradise destination like the Bahamas is within your reach. You just have to look for a date, make up your mind and come stay with us. We're waiting for you at the Riu Palace Paradise Island!