What is there to do in Lanzarote with RIU?
date_range 2 July, 2019
question_answer
Leave your thoughts
This time we want to travel with you to a paradise of volcanic landscapes, endless beaches and black and reddish volcanic soil. Have you worked out where we want to take you? We are talking about Lanzarote of course. This island will introduce you to a more peaceful and less busy part of the Canary Islands. The word that best defines this island is calm. Will you come on this adventure with us?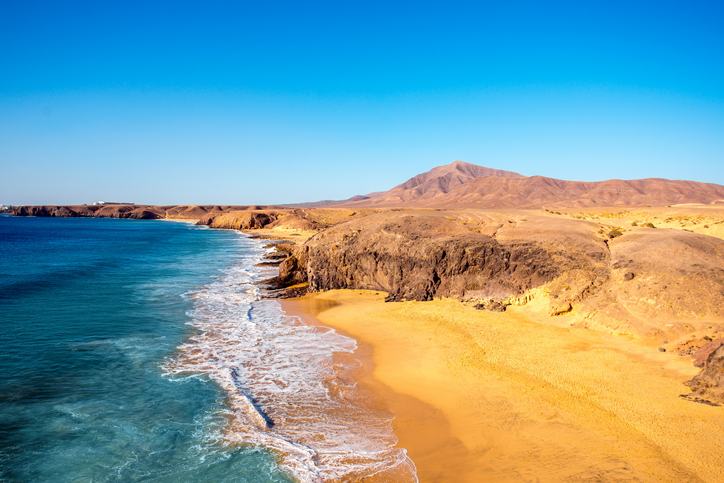 Best of all, its excellent year-long climate means you can visit this island located on the Atlantic ocean in any season. Regardless of the time of year you choose to come, we have some top tips for what you can do in Lanzarote.
Where to stay with RIU?
In order for you to experience an authentic trip to the island, we recommend that you stay at our Riu Paraiso Lanzarote hotel. This establishment is located on the Los Pocillos Beach and has 598 carefully prepared rooms to ensure that as soon as you arrive you feel part of the island.
And what's the best thing about the hotel? The wide variety of activities which youngsters can enjoy at the RiuLand Kids' Club where they can make new friends of their own age. They will also have a great time enjoying our exclusive entertainment programme designed just for them. And for adults? You will come across a wide range of entertainment options during the day and in the evening you can enjoy the shows the hotel has prepared for you.
One of the main things to point out about this fantastic hotel is the fact that it has six pools, two of which are for children. In addition, one of them has a pool bar where you can cool off while sipping your favourite refreshment. Now that's we call luxury!
5 essential things to see in Lanzarote
Once you have made the most of everything our hotel can offer you we suggest you get out and about and enjoy the landscapes and the magical places that this island has to offer. We have prepared a selection of some of our favourite spots. Don't forget to note these down!
1.      Timanfaya National Park
At the beginning of the post we briefly mentioned the volcanic landscape that characterises this beautiful island. This can be best experienced at the Timanfaya National Park which features natural volcanic formations that you will not come across anywhere else in the world. This park boasts a variety of colours which provide unbeatable volcanic vistas.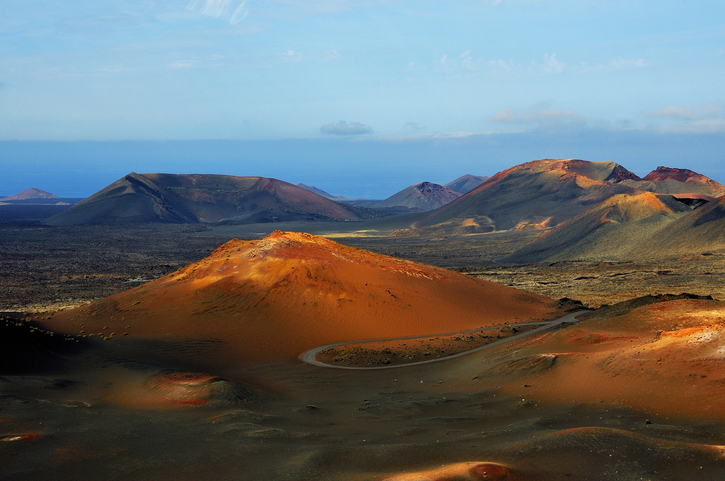 2.      Jameos del Agua
This place has a truly magical history since it is the perfect example of how nature and humanity can coexist in complete harmony. This marvellous location was formed after the Corona Volcano erupted and a system of caves were subsequently created. The architect César Manrique has introduced his own artistic vision in one of the sections of the volcanic tubes. In addition to these openings there is a pool, an amphitheatre, two restaurants and gardens. However, this formation holds more secrets as the white blind crabs, a species unique to this environment, also live there. Come along and see for yourself!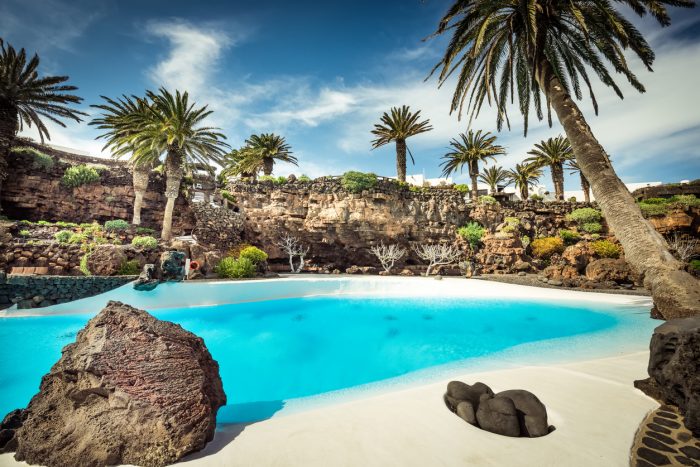 3.      Mirador del Río
If you want to take a snapshot as a reminder of your trip, the ideal place to do so is the Mirador del Río , which is 400 metres above sea level. From this architectural marvel combining art and nature you can enjoy spectacular views of Lanzarote as well as Graciosa Island.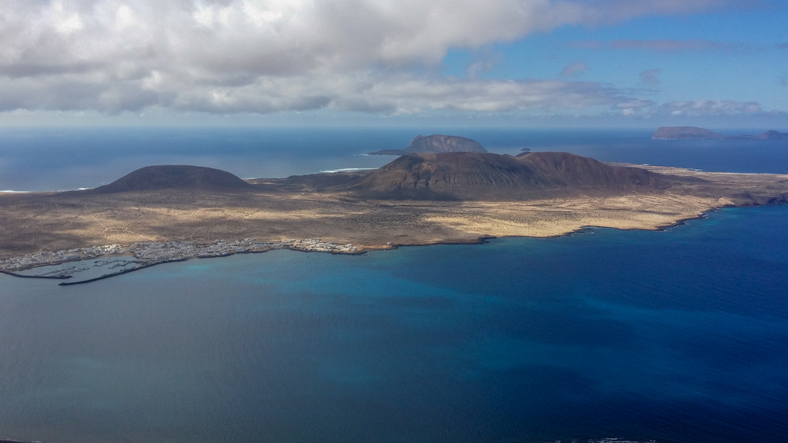 4.      El Golfo
On this island there are so many marvellous sites to see. Nature will not fail to surprise you during the entire trip. Now it's El Golfo's turn to impress you, a natural amphitheatre open to the ocean which was formed by volcanic eruptions. Furthermore, within this natural formation there is a green lagoon which arose as a result of flooding.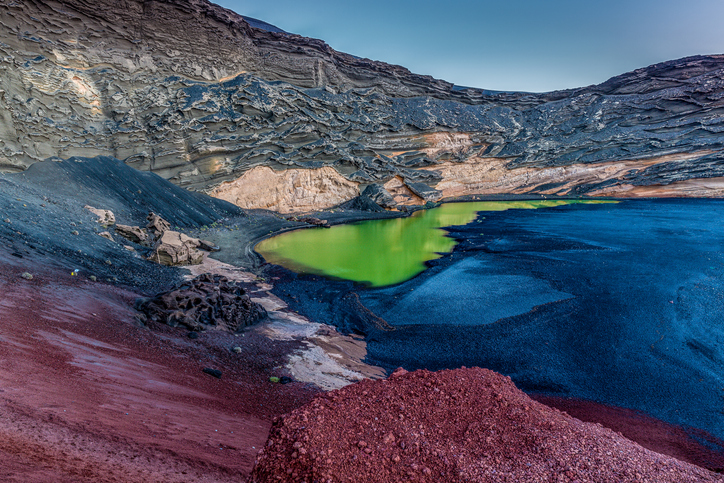 5.      The Malvasía vineyards
To finish off our tour of Lanzarote we suggest you stop off at the Malvasía Vineyards which owe their name to the characteristic grapes of the Lanzarote designation of origin wines. The volcanic Malvasía grape is the only grape of its kind in the world! It is the perfect accompaniment to the traditional 'papas arrugadas' (boiled potatoes) with 'mojo' sauce.
Have you enjoyed our itinerary? If you still haven't chosen where to go for your next holiday, this island bursting with natural treasures is waiting for you. We would be delighted to welcome you to our Riu Paraiso Lanzarote hotel. Come and experience the magic of Lanzarote!