What is there to do in Mallorca during your holiday with RIU?
date_range 12 July, 2019
question_answer
Leave your thoughts
If there is one thing we can be sure of, it is that Mallorca is a picture perfect island which exudes the perfect combination of joyfulness and tranquillity. All of us have thought about going on holiday with friends or family where you can hop in the car and drive along endless roads opening out onto beautiful coves. Don't wait any longer!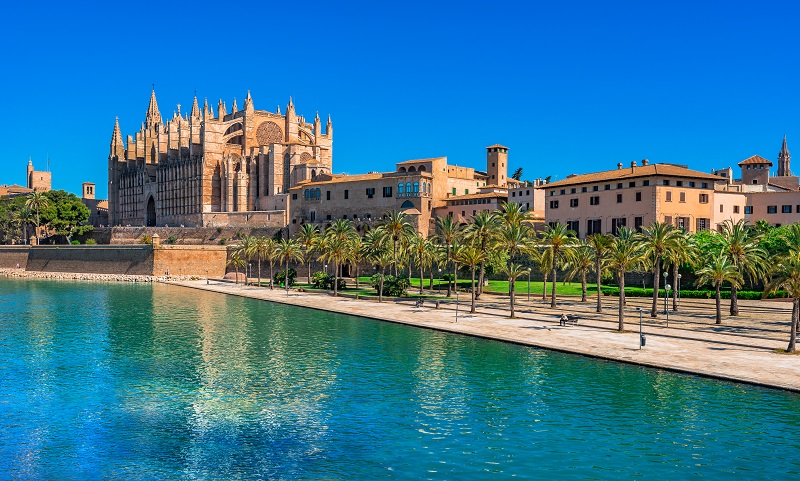 Do you prefer the sea or the mountains? You won't have to choose between the two since neither landscape is in short supply on this island. Whoever you are travelling with will certainly leave satisfied, since Mallorca offers incredible mountain trails as well as sandy beaches and rocky coves. This island certainly doesn't lack options. Will you come and discover this paradise?
Mallorca's coves
One of the best things about Mallorca is that wherever you go, you will get to see incredible countryside on your way to the beach, whether by bicycle, bus or car. Which coves do we recommend you visit?
1.      Cala Tuent
This is one of the gems of the Serra de Tramuntana located on the north side of the island and close to the villages of Sóller and Pollença. It is known for its tranquillity and is the perfect option for those who cannot choose between sandy or rocky beaches as it has the perfect mix of both. You can get there by car along an exciting road full of hairpin bends or you can go on an organized trip and discover the authentic Tramuntana. You simply cannot miss out on this!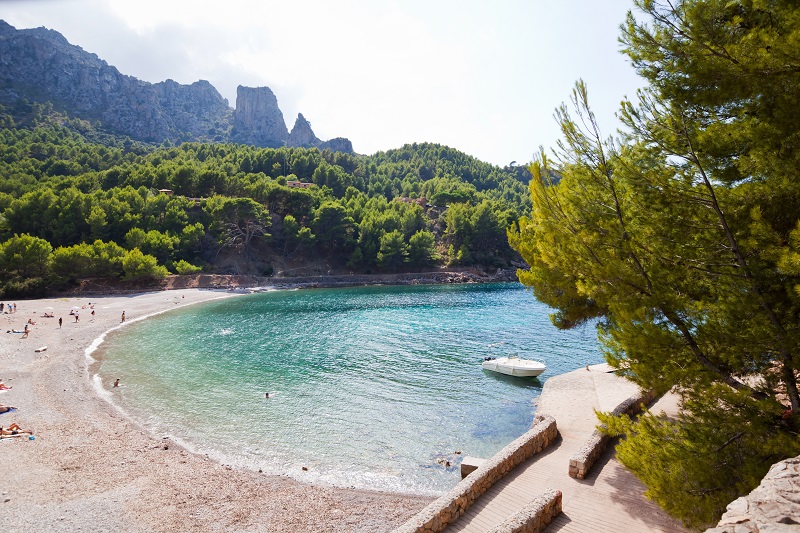 On the way back we recommend that you stop off at Fornalutx, known as being the most beautiful village in Spain and a perfect example of a traditional Mallorcan village. If you venture inside this town you will find cobbled streets full of flowers where you will be delighted at every turn.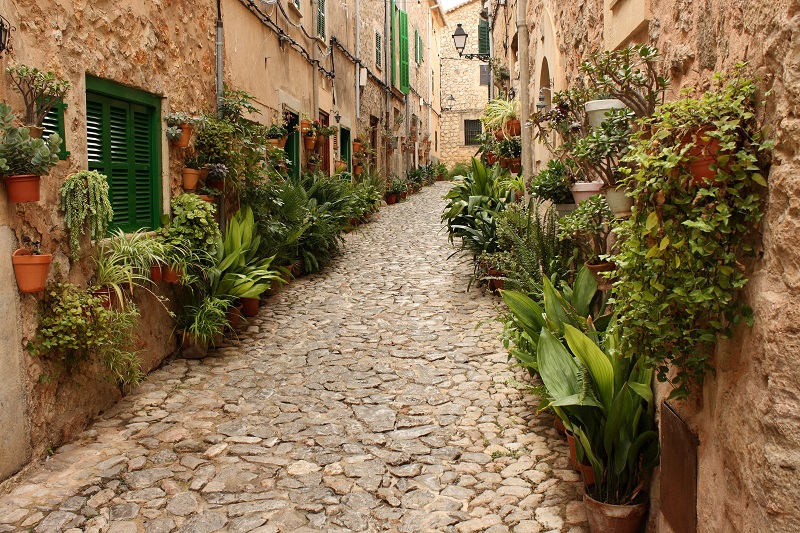 2.      Mondragó
This location was declared a Nature Park in 1992 and it will therefore come as no surprise that you can stroll through its extensive vegetation populated by pine trees and desert plants. And best of all? It has a walkway linking it to another spectacular cove called S'Amarador, with both coves boasting crystal-clear waters perfect for undertaking various types of activities.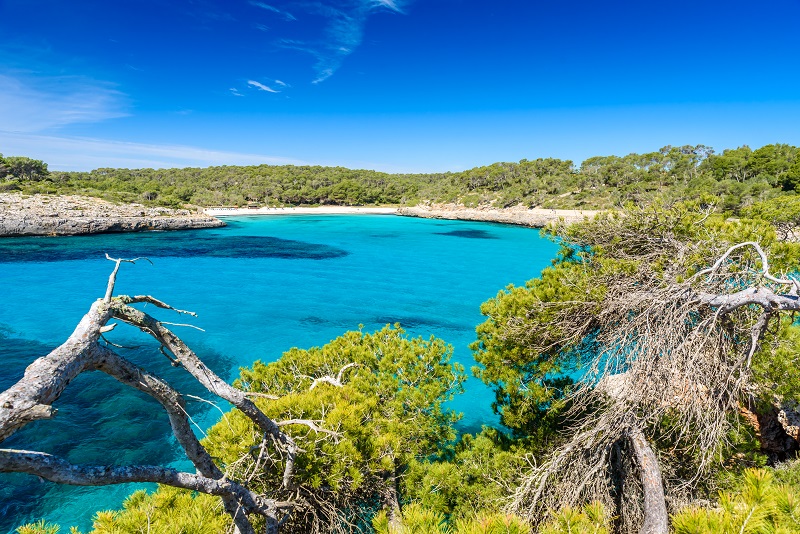 3.      Deià
This cove is located in the heart of Tramuntana and also includes two restaurants. It is a shingle beach and is an ideal place for diving and discovering the marine species that inhabit its waters. After enjoying a swim in this beautiful environment we suggest you visit the nearby village.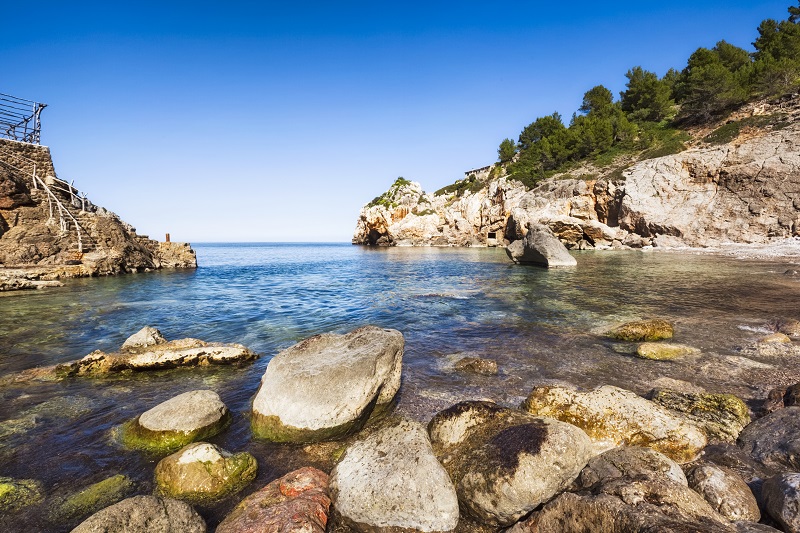 4.      Es Trenc
If white beaches with turquoise waters are what appeal to you most, Es Trenc is the place for you. This is a beach that looks like it's straight out of the Caribbean and stretches for 2 kilometres along the southern part of the island. There is such a vast expanse of beach that you will have no problem finding a place to lay down your towel. Its waters are calm and shallow, as there are only occasional ripples of waves brought on by the wind.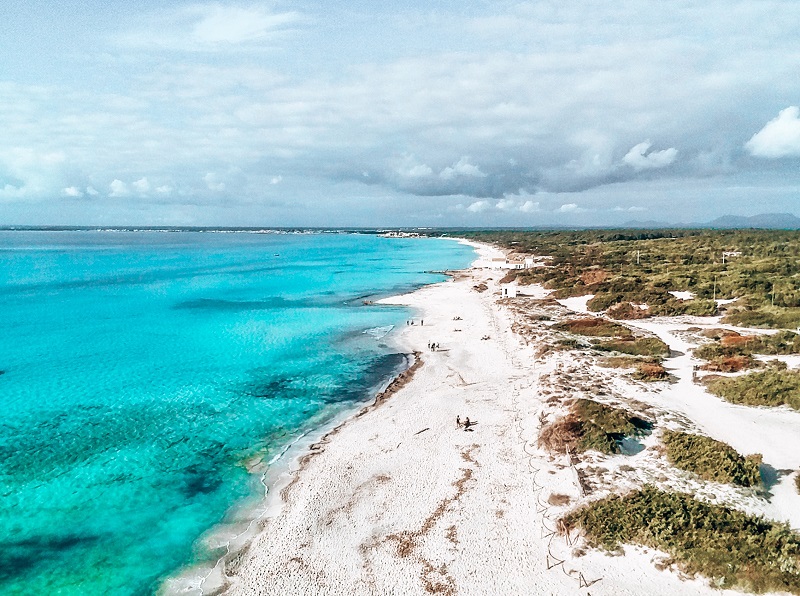 Where can I stay in Mallorca with RIU?
At RIU we want to make it easy for you and make sure that you know exactly where to stay in order to be able to visit these beautiful places nature has to offer you. We suggest our Riu Festival hotel which was renovated in 2017 and is located in Playa de Palma. It has 238 rooms equipped with everything you could possibly need for your stay. You will also find an outdoor pool and bar where you can enjoy refreshments and snacks while you relax.
The hotel offers half board accommodation during the summer season and also features an All Inclusive option during the winter. It is ideally located so you can take your car and drive to all the coves we have told you about, as well as emblematic sites such as Palma Cathedral, Bellver Castle and the Cuevas del Drach (Dragon Caves).
This post has sought to provide you with a brief summary of everything the island has to offer, but there are many more coves and mountain villages we have not had the chance to mention. The rest of them are up to you to discover! Go on an adventure in Mallorca this summer!