Where can you go on holiday in April with RIU?
Where can you go on holiday in April with RIU?
date_range 24 March, 2022
question_answer
Leave your thoughts
We are getting closer and closer to the warm weather, but there are still 14 weekends left before the summer starts, so today we are going to recommend an ideal place for you to travel to in April: Zanzibar. This exotic island manages to dazzle everyone who visits it, do you want to know why? Don't miss this post in which we tell you some interesting facts about this magical destination!
Where is Zanzibar?
Located in the waters of the Indian Ocean, off the coast of Tanzania, to which it belongs, is the idyllic island of Unguja, also known as Zanzibar, which is also the name of its capital city.
If you choose this destination for your next holiday, you can explore more than 30 spectacular beaches where you can relax in the sun and work on your dream tan. There are also endless tropical landscapes for you to discover.
What to see and do in Zanzibar?
Now that you know where this dream destination is, we are going to tell you what you absolutely cannot miss if you visit Zanzibar. We recommend a trip to Nungwi Village where you will discover the most authentic environment on the island: its people and its culture. This is one of the most popular areas for tourists on Zanzibar, where you are sure to come across the famous dhows, the characteristic picturesque boats typical of the place.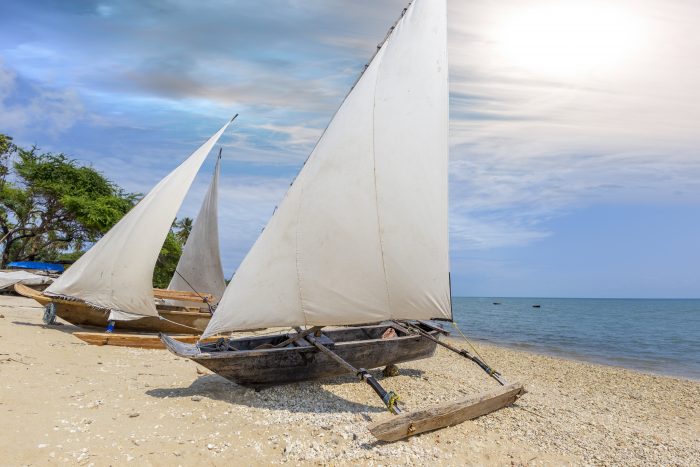 Dhows are the typical boats of Zanzibar. As we said at the beginning, this island is surrounded by endless and paradise-like white sandy beaches and exotic natural spaces. Among these is Jozni Chwaka Bay National Park, located in the south of the island. A true wonder for your eyes!
Another of Zanzibar's crowning jewels is its capital, Zanzibar, where you can visit the old Stone Town district, the best reflection of all that this beautiful place has to offer. Our recommendation is to include it as an essential part of your itinerary. Let yourself be swept away by its charming hidden spots until you reach the old quarter, full of labyrinthine streets. This charming neighbourhood was declared a UNESCO World Heritage Site in 2000. A wonderland that is a real pleasure to wander around.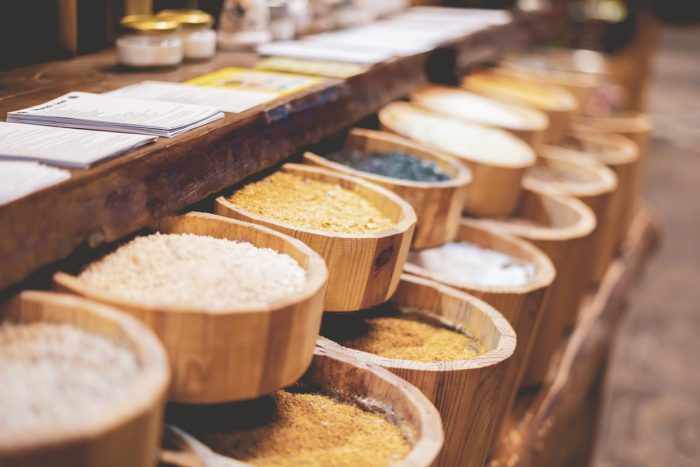 Did you know that this island was formerly known as the Spice Island? If you want to find out more about where this name came from, the best thing to do is to take the Spice Route. This is a tour through the various fields where rich spices such as cloves and cinnamon are grown.
Zanzibar's cuisine
Spices have left such an important mark on this destination that they are still prevalent in its traditional dishes, where they are the focus of attention along with the mixture of aromas that will captivate your senses. Don't leave this paradise without trying their pilau rice made with coconut, nuts and spices; ugali, the traditional side dish for both meat and fish; and the famous pepper cake made with minced meat, onion and… spices!
Where to stay in Zanzibar?
RIU has two stunning hotels on Zanzibar that are sure to suit your needs:
– Riu Palace Zanzibar
With 236 rooms and in the perfect location, this hotel will allow you to experience this destination to the fullest. It has a varied culinary offer that you can enjoy with no limits thanks to RIU's 24h All Inclusive service. Whether you are travelling with friends, as a couple, or as a family, this hotel has everything you need for your dream holiday. The best thing about it is its location, just 3 km from the village of Nungwi.
– Riu Jambo
The overwhelming demand for this destination has encouraged RIU to open a second hotel next to the Riu Palace Zanzibar. The Riu Jambo, now in its final stages of construction, will be ready in June and will be perfect for the whole family to enjoy. Soon we will tell you all about this hotel. We are sure you will love it!
Now that you know what to eat, what to visit and where to stay in Zanzibar, you have no excuse not to go to this beautiful enchanting island. Its people, beaches and landscapes are waiting to welcome you on your next getaway.