Work and pleasure at Riu Plaza hotels
date_range 15 September, 2017
question_answer
Leave your thoughts
Imagine being able to leave your office when your workday is just getting started, to get out and explore the city. After a stroll to look around, you go back to work for a couple of hours… but then you realise that you're starving. Why wait until lunchtime? You could eat anytime, but not in your office. Basically, because you have certain working hours you have to stick to. But today, if you're a working person with a desire to break with routine, we're going to tell you how and where to do it: at our Riu Plaza hotels.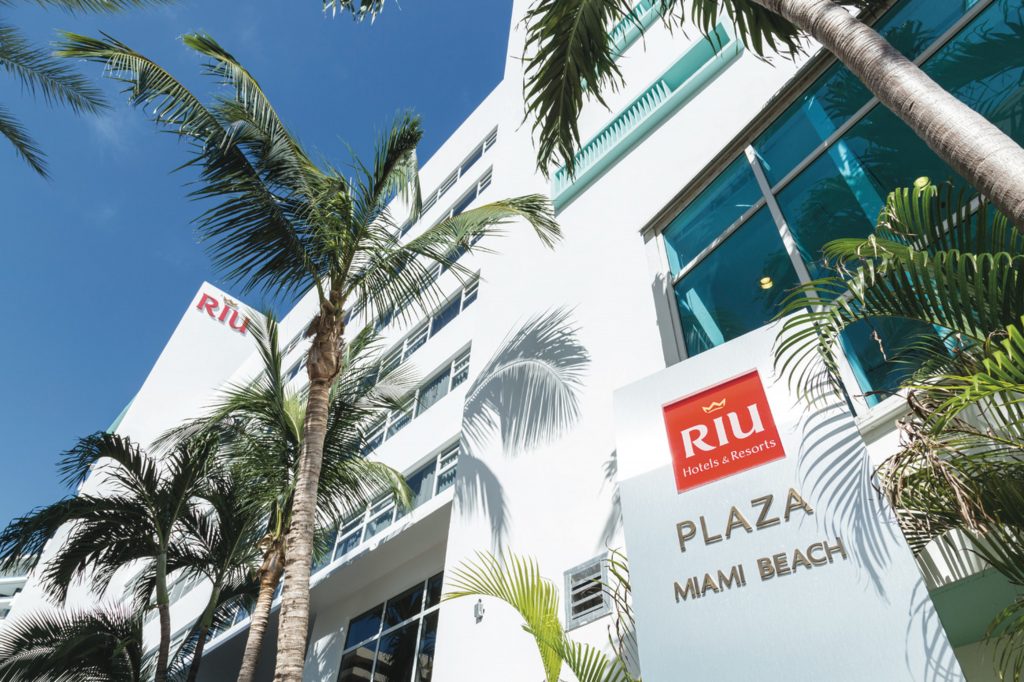 Located in major metropolises, Riu Plaza hotels are perfect if you want to combine work with moments of relaxation. You just finished writing a long report in your room at the Riu Plaza The New York Times Square, one of the newest RIU hotels, and, instead of moving on to your other tasks, you head out to Times Square, the symbol of New York City characterised by its animation and dazzling electronic billboards. Or, if you prefer, you order a hot dog at one of the food carts in the zone before visiting the shops on Fifth Avenue.
That's if your professional commitments take you to the city of skyscrapers. Or if you go to New York purely for pleasure to see the city. If they take you to Germany, you'll be able to enjoy a stay tailored to your interests at the Riu Plaza Berlin. Near the hotel are the Wittenbergplatz and Nollendorfplatz underground stations and the Zoologischer Garten railway station, which will take you to every corner of a city that not long ago was divided by a wall. A wall you must visit (it's just a few miles from the Plaza Berlin) before going back to the hotel, where you have to present your project to the investors. It's a good thing that the Riu Plaza hotels have conferences and meeting rooms for that purpose.
If your work commitments take you to Mexico, the Riu Plaza Guadalajara is the hotel for you. After a stressful meeting with the big bosses of your company, you return to your Deluxe Family King room (where you'll enjoy Crown Level, an exclusive service that gives you an executive lounge in which to hold your meetings) to change into your swimsuit. That's when you take a dip in the hotel pool while sipping a glass of tequila. Then it's time to see the colonial town of Tlaquepaque and its tequila factory, which will take you into the most traditional Mexico.
Plus, among the varied cuisines offered in each city, at our Riu Plaza hotels you'll have different theme restaurants and the buffet, where you can regain your strength before getting back to work or exploring the urban neighbourhoods the hotels are located in. Dublin, Miami Beach and Panama City are some of the other cities where you can enjoy everything the Riu Plaza hotels have to offer you. Work and pleasure, it's possible thanks to RIU.