Where can you go on holiday in September with RIU?
date_range 2 August, 2019
question_answer
2 Comments
There must be a good number of you who prefer to go on holiday after August is over, or you have simply not organized anything this year and haven't booked anywhere on time. Well there's no need to worry. If you're looking for sun and sea, today we have come up with some suggestions for a September holiday. There's still time to book your holiday!
3 Destinations to travel to in September with RIU
1.    Gran Canaria
We have no doubt that you already know all about this enchanting island in the Canary Islands. You should also know that it is the ideal destination for any time of the year since it is eternal springtime on the islands thanks to the temperatures ranging from 18 to 24 degrees all year round. So don't worry, September is the perfect time to visit this paradise and get away from it all.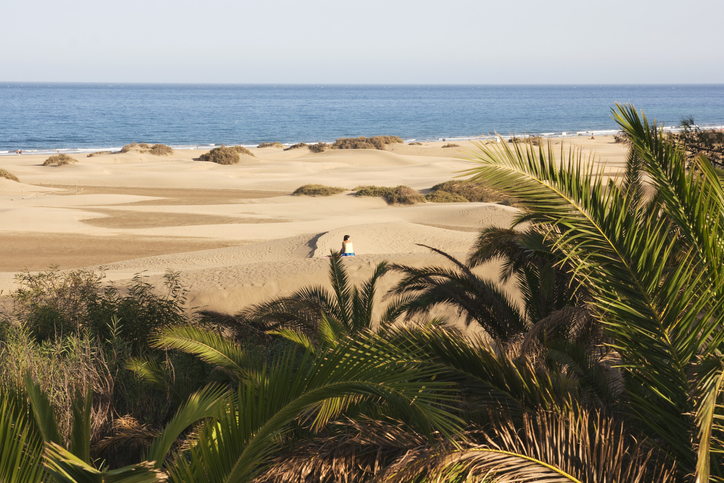 If you have not had the chance to get away for even a weekend to the beach, do not worry, Gran Canaria has more than 500 beaches where you can rest and sunbathe. Discover the entire island by visiting its beaches!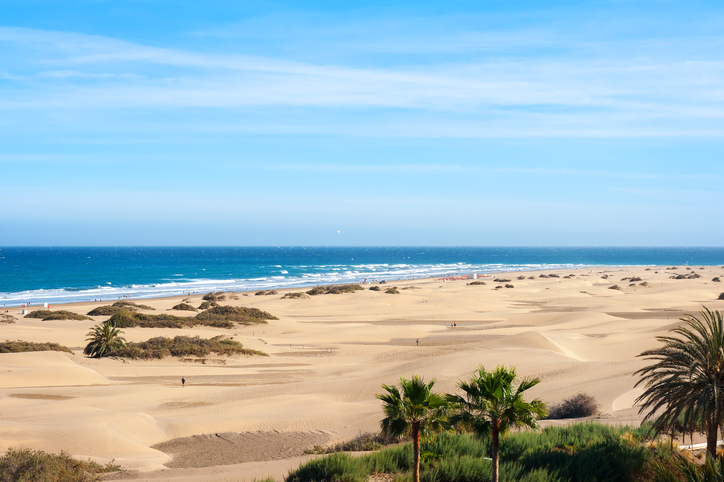 Do you like to be a bit of an explorer? Why not get dressed up and go out and discover this Canary Island paradise which also has lots of other interesting places to visit such as the Maspalomas Dunes. You could carry out some extensive reporting here and have your followers on social networks think you are actually in the desert. And best of all? You can stay at the Riu Palace Maspalomas hotel and open the window and enjoy these breathtaking dunes.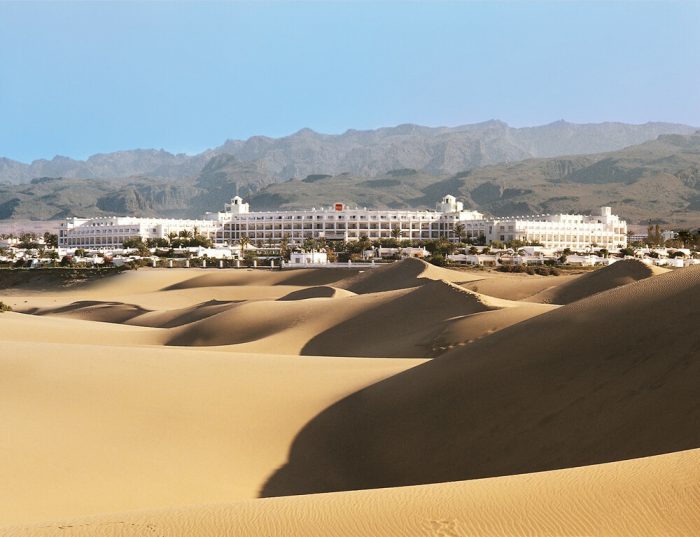 Another hotel we recommend is our Riu Palace Oasis which was recently renovated in the summer of 2018 and is located right by the beach. If you choose to stay at this hotel you will have everything at your fingertips. It has three outdoor pools and a children's pool, a jacuzzi and a wide range of cuisine, among many other options available. Come along and discover this luxurious and modern hotel!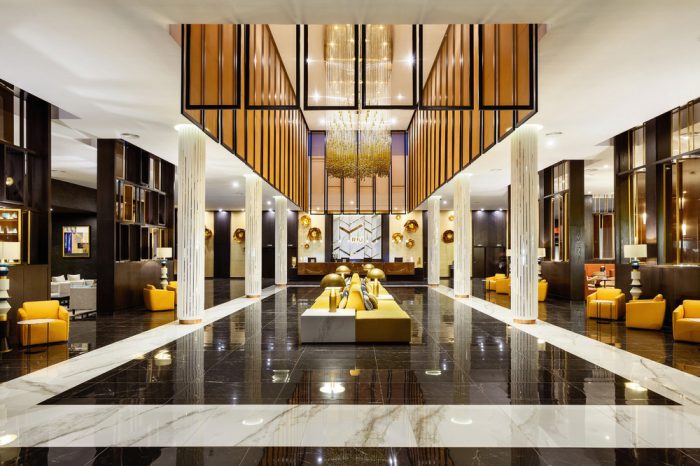 2.    Fuerteventura
Without leaving the Canary Islands we can take a break in another ideal location for the September season, thanks to its warm climate all year round: the island of Fuerteventura. It is a destination where you can enjoy over 150 kilometres of all different types of incredible beaches. Whatever your tastes, you will definitely find the perfect beach for you!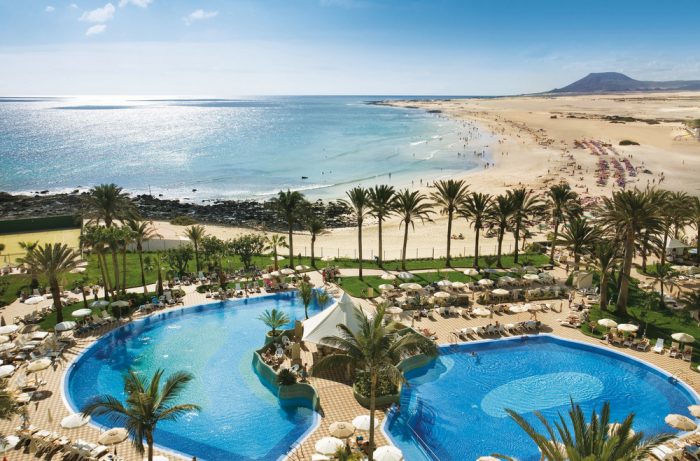 We also recommend you visit the Corralejo Natural Park which will provide you with impressive vistas of a wide expanse of white sand dunes bathed by turquoise waters. You could stay at the Riu Palace Tres Islas hotel, located right next to the Corralejo Beach. The hotel boasts stunning sea views and features facilities such as two freshwater swimming pools, a sun terrace, sauna and gym.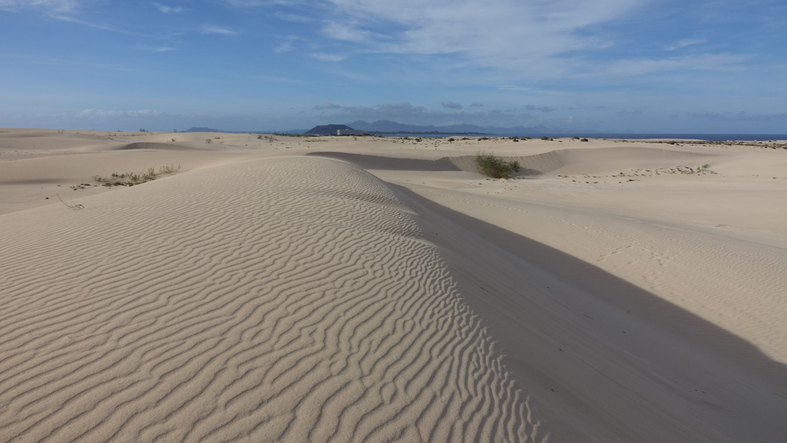 What else is there to see in Fuerteventura? Wolves Island, Jandía Natural Park, the Tindaya Mountain and the Windmills are unmissable locations if you visit this island.
3.    Cape Verde
This destination is well-known for its combination of mountains, heavenly beaches and beautiful coastal villages dotted throughout its 10 islands, which will undoubtedly captivate your attention. It is also perfect for visiting in September if you are looking for sunny beaches at your chosen location.
In this post we want to focus on the Island of Boa Vista, known for its white sandy beaches and clear waters. You will find our Riu Karamboa hotel here, located by an unending beach of white sands. As you can see, we have brought paradise right to your door. The hotel includes all the facilities you could possibly need during your stay.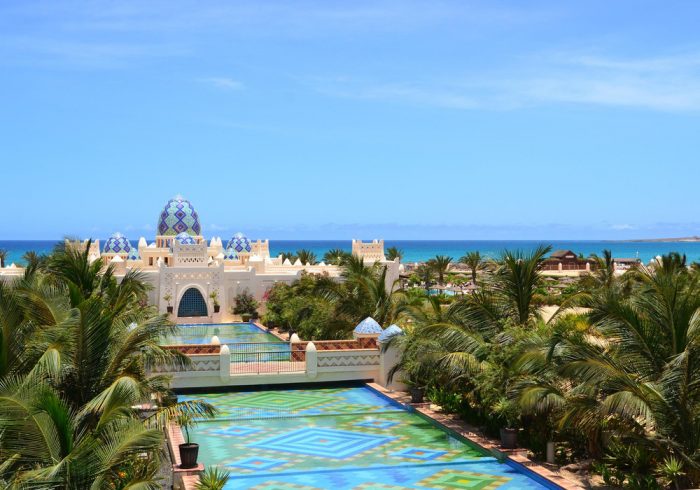 Furthermore, another one of the advantages of its location is that you can visit places such as the Chaves Beach, the Santa Monica Beach or the dolphin cemetery. If you visit the interior of the island, you will discover its desert landscape of white dunes where you can enjoy the utter tranquility of being in a place completely cut off from the rest of the world.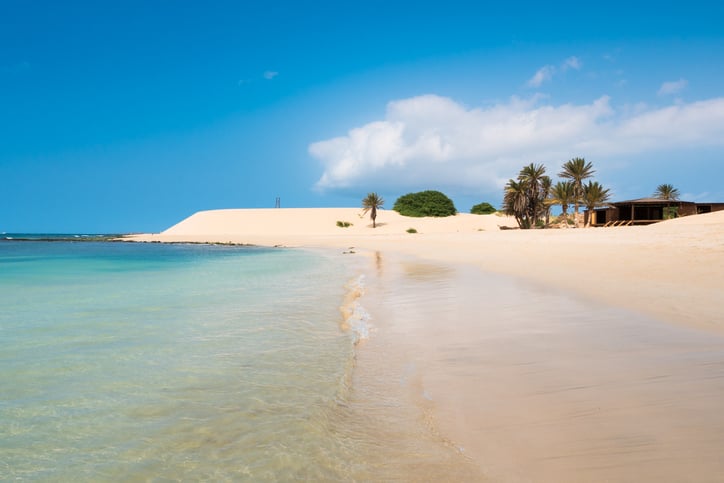 Did you like the destinations that we have chosen for you? This has been a small selection of places and hotels where you can travel with RIU in September and enjoy the beach and the sun. Now it´s up to you to choose the one you liked best, pack your bags and set you course for your desired vacation. It´s your turn to enjoy!