Golf and Wellness in Aruba-Palm Beach
Golf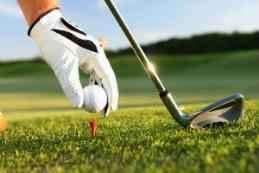 If you are passionate about golf, Riu Hotels & Resorts offers you several hotels that are located near some of the best golf courses in the world. We know that holidays is not only for golfing, but also to have the best stay. That is why you will find a pleasant atmosphere and the personalized service you deserve. So you can enjoy your favorite sport without losing sight of comfort and good service. Just choose your favorite destination and the area closest to our hotel and we will do all the rest.
Aruba
Tierra del Sol
T: +297 586 0978
F: +297 586 0671
tdsteetime@setarnet.aw
www.tierradelsol.com
The Links at Divi Aruba
teetimes@divigolf.com
www.divigolf.com
Wellness & Spa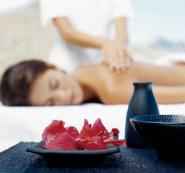 Vita Novus Spa offers every day to our customers a wide choice of massages and beauty treatments and personal attention. It's time to take a vacation, get away from everyday stress and start enjoying every minute of your stay at the Hotel Riu Palace Aruba.
Vita Novus Spa offers the following facilities:
5 treatment rooms
Hairdresser
Gym
Whirlpool bath
2 Saunas
Among the wide range of treatments you can choose the one that best suits your needs:
Massages:
Swedish massage
Deep tissue massage
''Vita Novus'' combi
Lymphatic drainage
Stress cure massage
Sports massage
Aromatherapy massage
Hot stone massage
Foot reflexology
Facial treatments:
Moisturising treatment
Anti-ageing treatment
''Royal Vita Novus'' facial treatment
Wraps:
Anti-cellulite treament
Reductive body wrap
Hydro-nutritive wrap
Other treatments:
Manicure, pedicure
Hair removal
Body exfoliation
Relax, enjoy and pamper yourself because this is all possible at the Hotel Riu Palace Aruba in Aruba.
Discover our destinations
Recommendations, photos and maps to help you choose