Valentine's Day with RIU in the Canary Islands!
date_range 10 February, 2022
question_answer
Leave your thoughts
The day of lovers is just around the corner! On this day, everything is flooded with red, the real star of the show on this date, and we love it! What's more, it travels with us everywhere, as it is our corporate colour, which is why we identify so strongly with it. But in addition to red, February 14th is always awash with hearts. These are ever present in our hotels thanks to the heartfelt service that is so characteristic of us, but on Valentine's Day these are multiplied a thousandfold.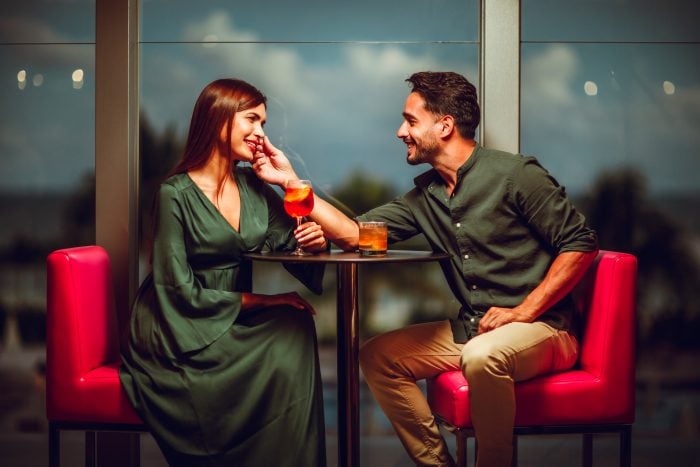 Just like every year, we are going to give you some ideas for a getaway as a couple or with friends. Where should you celebrate Valentine's Day this year? In the Canary Islands! These islands are famous for their spectacular beaches and natural landscapes. Besides, the climate is ideal for visiting them at any time of the year and you will always be welcomed by the good people of the Canaries. It is a magical destination where you will undoubtedly spend a very special day with whoever you come with. We will tell you everything!
Canary Islands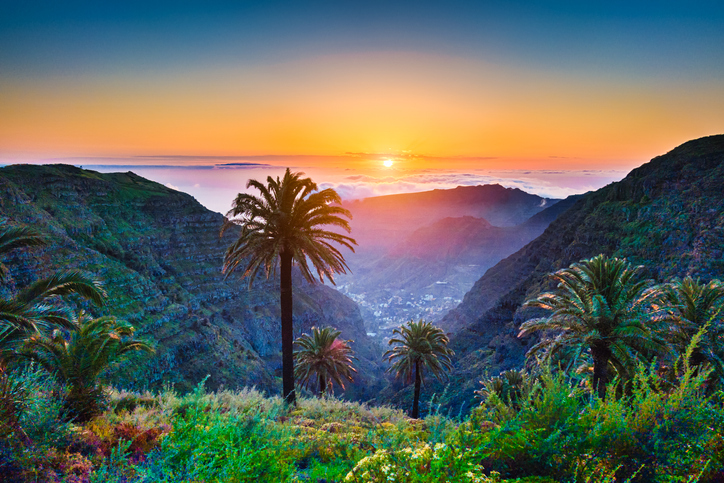 1) Fuerteventura
Our first stop is Fuerteventura! Why are we starting here? Because this pioneering island is the oldest in the Canaries. Why travel to Fuerteventura? Here you will find spectacular white and gold sandy beaches that stretch for miles. If you like to feel the sun on your skin while savouring the sea breeze, this is the destination for you! This place is like paradise!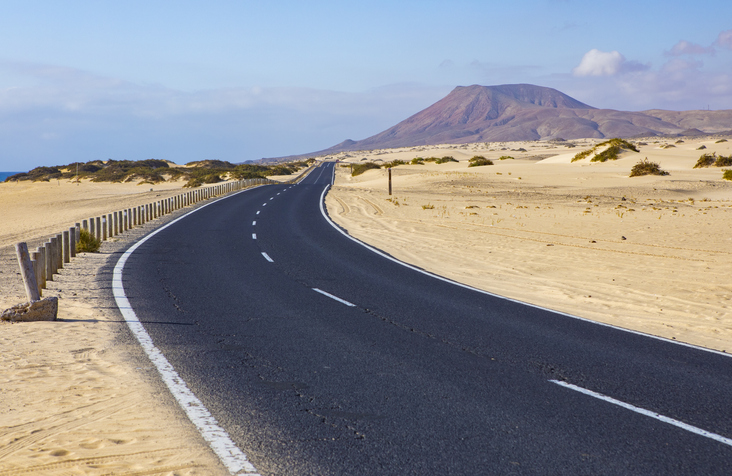 In case you didn't know, this destination has also been a Biosphere Reserve since 2009. As such, it offers you endless opportunities to enjoy yourself during your stay. For example, we recommend a visit to the interior where you will be surprised by the charming villages and you can discover the history and culture of this marvellous land. Another option is to visit its breathtaking beaches with crystal-clear waters.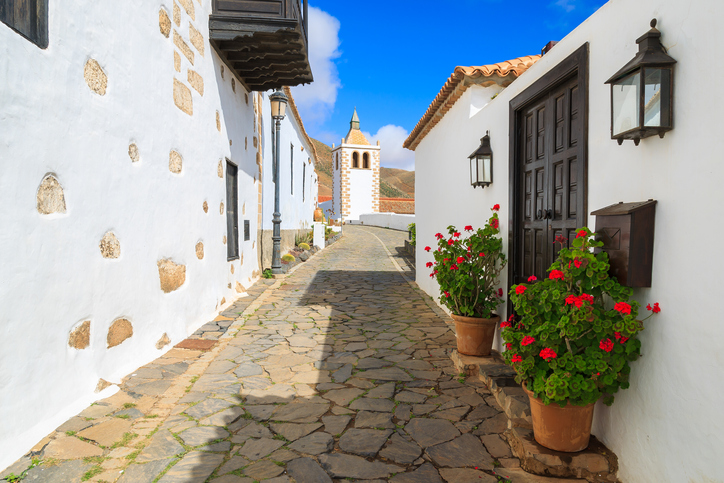 Where should you stay in Fuerteventura? We have three options that you are sure to love:
– Riu Calypso. This is the ideal hotel for couples looking for extra privacy. You are sure to find it in this Adults Only hotel.
– Riu Palace Tres Islas. Here you can enjoy the exclusive RIU All Inclusive 24-hour service without having to worry about anything except unwinding.
– Riu Palace Jandia. This Riu Palace establishment, completely refurbished in 2021, will ensure you enjoy a luxurious romantic getaway.
2) Gran Canaria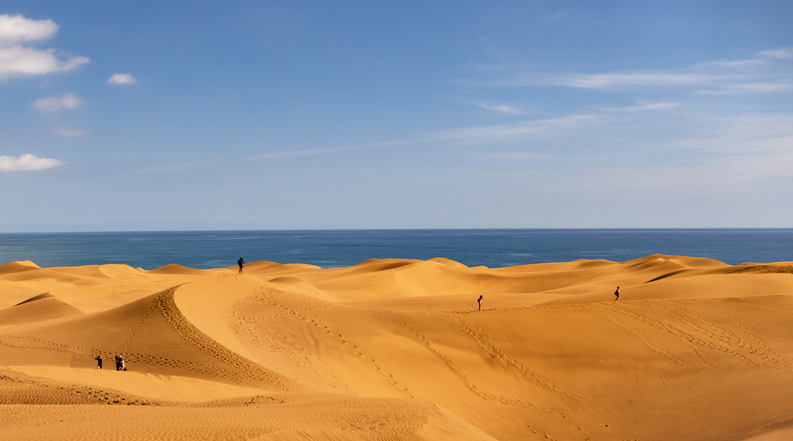 This land boasts spectacular scenery and an infinite number of villages with a special charm and colourful atmosphere. This appealing destination surprises everyone.
Where should you go in Gran Canaria? RIU is located in the south of the island where you can stroll along the endless Playa del Inglés beach and see the famous Maspalomas Dunes in the distance. You can also take a trip to Puerto de Mogán where the stunning beauty invites you to get your camera out. Another option is to escape to the north and visit the other picturesque villages. Here you can also discover, for example, the island's delicious delicacies. Have we managed to convince you? The most important thing now is deciding where to stay in Gran Canaria. We suggest you stay in one of the four Riu Palace hotels in this beautiful place:
– Riu Palace Maspalomas, Adults Only
3) Tenerife
Finally, we get to Tenerife. This island is famous for its globally unique volcanic landscape. Here you can enjoy spectacular panoramic views that are sure to give you goose bumps. This land is home to one of the most famous volcanoes in the world: Mount Teide. You can't leave the island without visiting Teide National Park.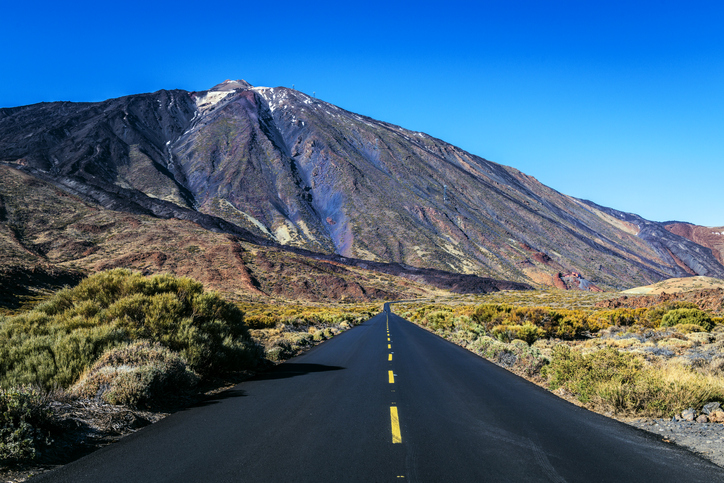 We are not exaggerating when we tell you that the scenery is like something from another planet. Here you can take a stroll and discover forests that will lead you to impressive cliffs and ravines. You won't be lacking for things to do in these lands! And after so much hustle and bustle, you're bound to wonder: Where should I stay in Tenerife? At RIU we have two recommendations for you:
– Riu Palace Tenerife
– Riu Arecas, Adults Only
We are sure you will agree that the Canary Islands are the perfect destination for a romantic getaway. These islands have everything you need to surprise your partner, thanks to their warm climate, their friendly and welcoming inhabitants and the tranquillity of these lands that captivates everyone. Don't think twice and come and enjoy a few days in paradise. Don't worry, because if you can't make it for Valentine's Day, this destination is ideal for travelling to at any time of the year. There's no excuse!