Our blog is back with some great news!
date_range 25 May, 2020
question_answer
8 Comments
Today we can finally say that RIU is starting to take its first steps towards recovery after months of uncertainty. The hotels Riu Plaza Berlin and Riu Plaza Guadalajara have opened their doors! And they have everything ready to welcome you in this new normality. We have an extensive instructions manual with 17 protocols that look after the safety of both clients and employees while pursuing our main objective: that you have an unforgettable holiday. Once again, our hotels will be full of life and as the RIU CEO's said "hotels without their employees are only buildings".
Hotel Riu Plaza Berlin: the heart of Berlin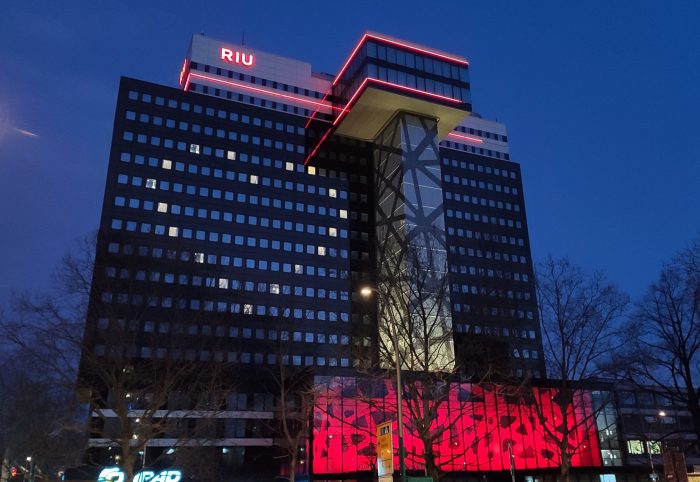 The Riu Plaza Berlin lit up the city of Berlin just a few days ago, when all its lights had to be turned off. A big heart was hung on its facade sending a message of encouragement to the citizens. Now that heart is part of the hotel. Our employees have returned to ensure you have a magnificent time at this wonderful hotel located in the heart of the city.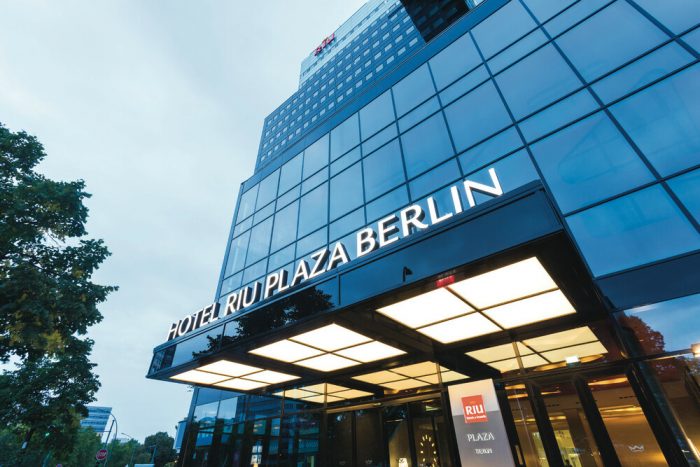 Furthermore, this is a special moment in the city. During the next few days the German capital will be celebrating the Pentecost holiday that begins on May 31st and ends on June 6th. During these days, and in a slightly different manner to previous years, German citizens commemorate the end of Easter.
The tallest building in Guadalajara opens its doors
At the hotel Riu Plaza Guadalajara they are also ready for you. Our employees have everything in place to receive you with open arms. This hotel once again rises above the city, looking after it, as it always has: by being a great host to the travellers who come to visit.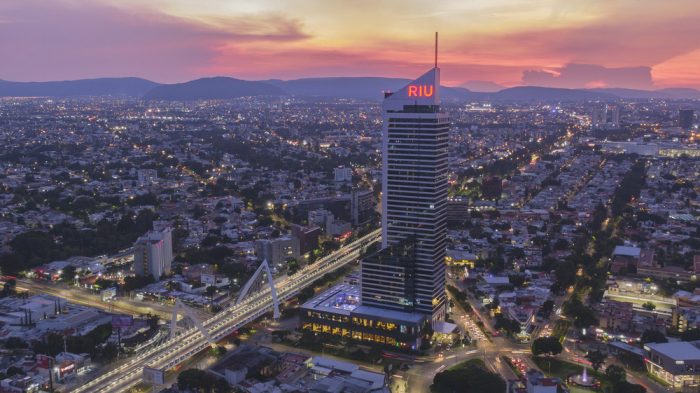 Coinciding with the good weather in this wonderful city, our hotel opens its doors again. We want to add our grain of sand to return the magical colour that characterises the streets and atmosphere of Guadalajara.
We know we won't be able to see many of you yet, so we are sending out our best wishes and we look forward to seeing you more than ever. In the meantime, we are still working hard so that you can enjoy few days break, with your safety guaranteed. Your holidays can be RIU once again!