Communication Campaign Sustainable Tourist
date_range 2 September, 2019
question_answer
Leave your thoughts
We're aware that our guests and society in general call for and value committed organisations capable of improving the environment in which they operate and being agents of change and progress on a social, economic and environmental level.
At RIU Hotels & Resorts we foster best practices and business initiatives which, together with the actions of our guests, are part of a movement that promotes a positive impact and builds trust under the slogan BeRIUsponsible.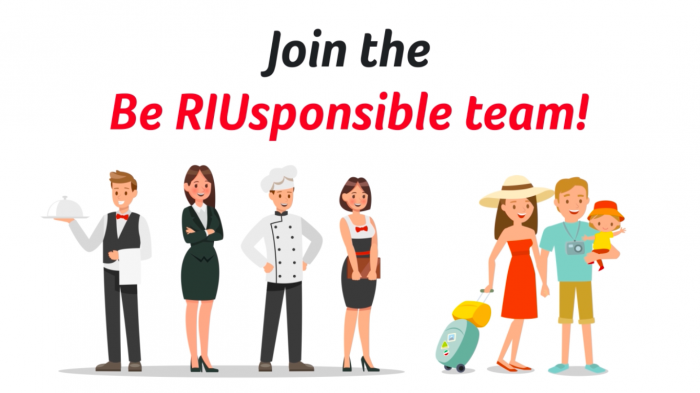 Since July, we have been carrying out a communication campaign known as 'Sustainable Tourist'. We use our social media channels (Facebook and Twitter) to share our everyday actions with you, our guests.
The 12 Commitments of RIU Hotels & Resorts:
Wildlife Protection
Reduction of CO2 Emissions
Sustainability Certification
We'd like to highlight the great results achieved with the digital campaign (we are increasingly connected tourists) and the amazing acceptance it is having among everyone who visits us. These are undoubtedly grounds for motivation for us to continue improving.
We're committed to sustainability as one of the cornerstones for the proper development of tourism and, to achieve this, the direct engagement of our guests in terms of sustainability is vital.
Here you can find some videos of the actions we have carried out, all with a commitment that is clearly leaving a positive footprint. This all shows that at RIU Hotels & Resorts we understand that unsustainable tourism is not tourism.