Get swept up in the magic and colour of Andalusia with RIU
date_range 25 August, 2020
question_answer
Leave your thoughts
The final stretch of summer is fast approaching but the hot sunny days at the beach are not over yet! If you are among those who can't decide whether to travel or not and where to go then don't worry. September is still a great month during which many destinations are still bathed in sunshine. We at RIU want to make it easy for you and help you decide. This time, we recommend awesome Andalusia.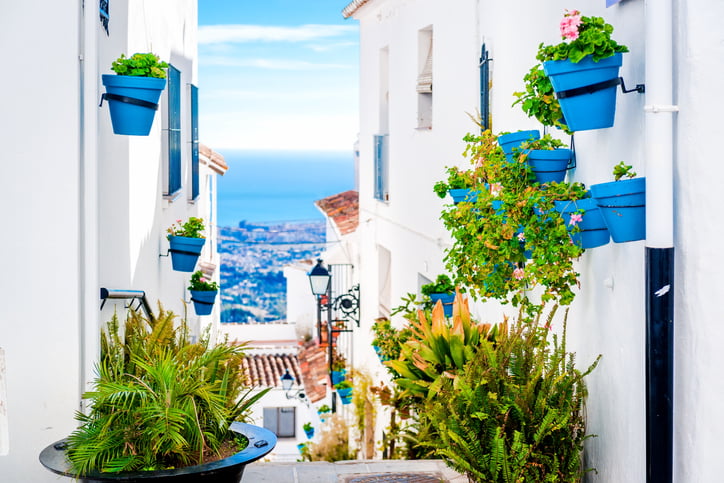 Andalusia: a land full of traditions
It's a destination famous for its joyful atmosphere and the special light and colour that makes it unique. Let's also not forget its Mediterranean cuisine, one that has conquered so many palates against the background of the ubiquitous 'sevillana' music. The polka dots, flowers and flamenco shows are equally famous. Let's face it; you can't go to the south of Spain without donning traditional Andalusian finery and watching a performance where the art is in literally making the stage tremble. And we can't forget, of course, the people who will make you feel right at home and imbue you with the typical 'joie de vivre' embodied in all Andalusians.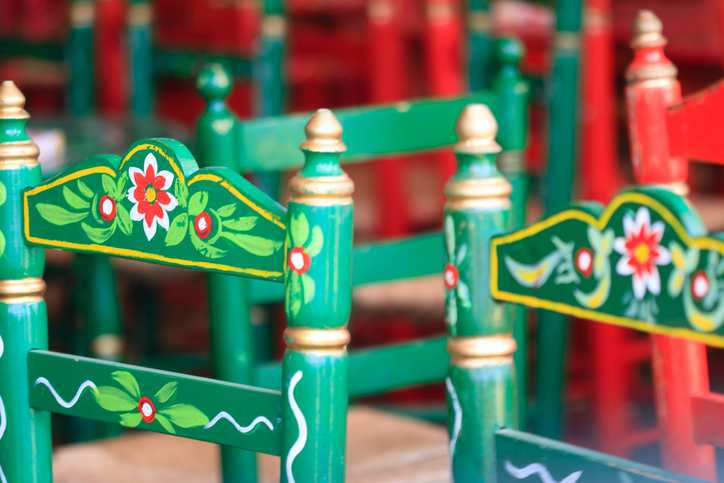 Hotels in Andalusia
We bet you have imagined yourself under a sunlit sky while enjoying some of the delicious local fare. Don't just imagine it; make your dreams come true by coming to one of the four RIU hotels in this destination. There is no shortage of choice!
1.    Málaga
–          Riu Costa Del Sol
Located right on the seafront of Torremolinos, the Hotel Riu Costa del Sol provides you with everything you could possibly need. Thanks to our exclusive 24-hour all-inclusive service, you will be able to enjoy the wide variety of cuisine on offer.
You can also discover the best beaches in the area, such as Playa de la Carihuela, Playa de los Álamos and Playmar, among others. You can also schedule a side trip to Malaga and discover its history by wandering through the city centre streets with their typical shops, bars and restaurants. Above all, don't leave without having visited the Roman Theatre and the Alcazaba Palace.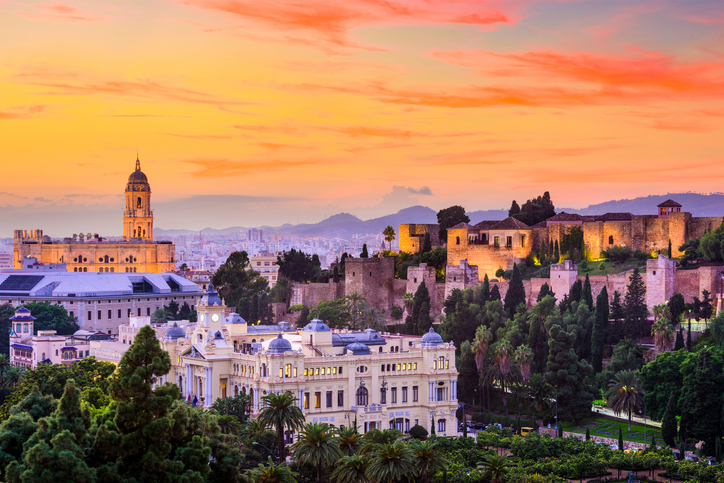 –          Riu Monica
Another option on offer is the Hotel Riu Monica, a property that features in our Adults Only range, located in the famous small village of Nerja. It is particularly well-known for being the main backdrop to a popular Spanish TV series entitled Verano Azul (Blue Summer). You will be especially smitten by its charming streets in which the whitewashed houses lead down to the deep blue of the sea in the background. This is a place also well-known for its famous cave, the Cueva de Nerja, located 158 metres above sea level and a magnet for curious visitors every year.
This is, without doubt, the perfect place for a romantic getaway and for enjoying the Mediterranean at its most peaceful.
–          Riu Nautilus
This hotel, another Adults Only property, is another great option if you're looking to take a break with your partner or with friends. It's located in Torremolinos which means you also have the chance to get to know the city of Malaga. Additionally, in the immediate surroundings, you can discover beautiful beaches and other points of interest including a Water Park, museums, churches, cathedrals, the Botanical Garden and much, much more. Alternatively, you can visit Benalmádena, a tourist town where you can spend a relaxing day.
2.    Cádiz
In Cadiz we find the Hotel Riu Chiclana which was completely refurbished in 2018. Thanks to this renovation the property is able to offer a full range of facilities to meet your every need. In addition, its wide-ranging activity programme and 24-hour All Inclusive service makes it the perfect hotel to visit with the entire family.
While the hotel caters to all your essential entertainment requirements, we recommend that you take full advantage of your stay, making time to get to know Cadiz and its highlights which include the beautiful cathedral located right in the heart of the city. And, naturally, we invite you to explore the stunning beaches in the area – you'll love them!
These four 4-star hotels provide you with a unique Andalusian experience. All you need to do is pack your case to a flamenco beat, adopt the Andalusian attitude to life and the rest will follow! We would really love to welcome you and to help you experience this magical region to the full.