Let the relaxing atmosphere and natural beauty of Madeira captivate you
Let the relaxing atmosphere and natural beauty of Madeira captivate you
date_range 29 May, 2018
question_answer
Leave your thoughts
Known the world over for the beauty of its ecosystem, Madeira Island boasts landscapes and out-of-the-way places worth visiting, and we want you to see them. Madeira is a rather small island, just under 750 km2, where you can find the Riu Madeira, our all-inclusive hotel that has everything you need to make your visit to this lovely Portuguese island as complete as possible. Care to discover it?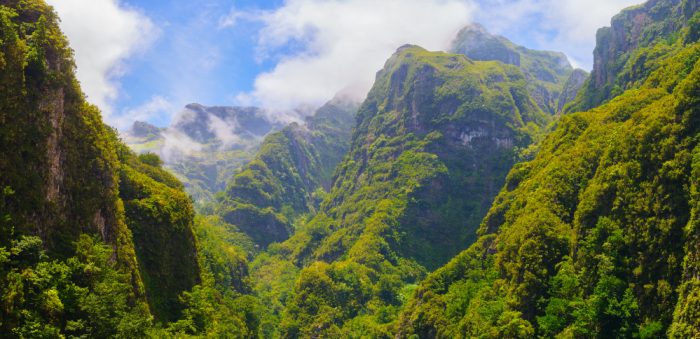 On the island that gave us one of the world's best football players, Cristiano Ronaldo, you can find various creations that attest to the progress of the human race in natural settings that will give you a one-of-a-kind postcard. That's the case of the levadas, water channels first built to supply water to the southern part of Madeira, where most of the population and agricultural production is concentrated. The Levada das 25 Fontes or the Levada do Risco are two where you can go on hikes and enjoy spectacular views of valleys, waterfalls and even of the sea.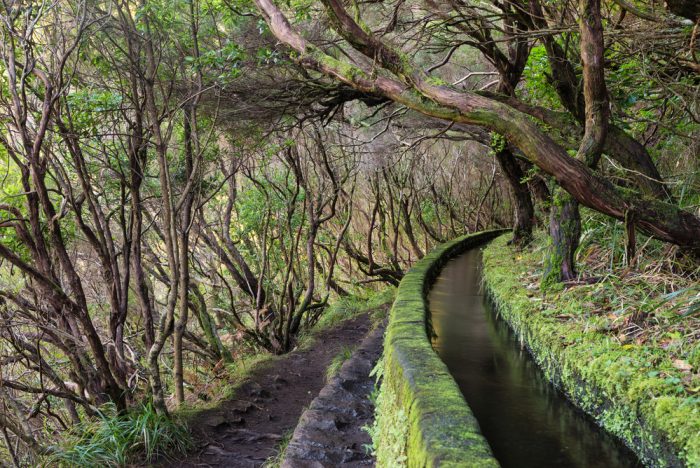 You also shouldn't pass up the opportunity to discover the views from the São Gonzalo viewpoint, where you'll be able to take in one of the best panoramic views of the entire capital of Madeira and its bay. We recommend that you time your visit to this spot, or the photo you're going to take from there, to coincide with sundown, the moment when the blue of the sea meets the orange of the sunset and the lights of Funchal. A spectacular visual.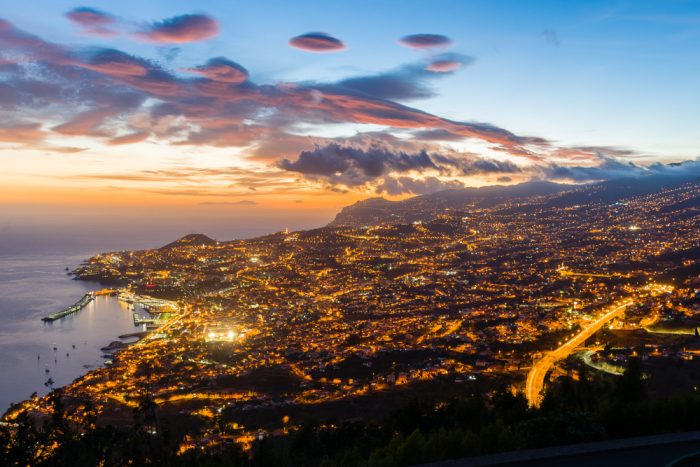 As part of the offer of natural spaces you can find in Madeira, you have to visit one of the prettiest and most pleasant places on the island: Porto Moniz. It's a village in the northeast part of the island that's the site of the famous Porto Moniz pools, a major natural attraction of Madeira. These are amazing swimming pools formed naturally by volcanic rocks and fed by the sea, where the water is renewed constantly.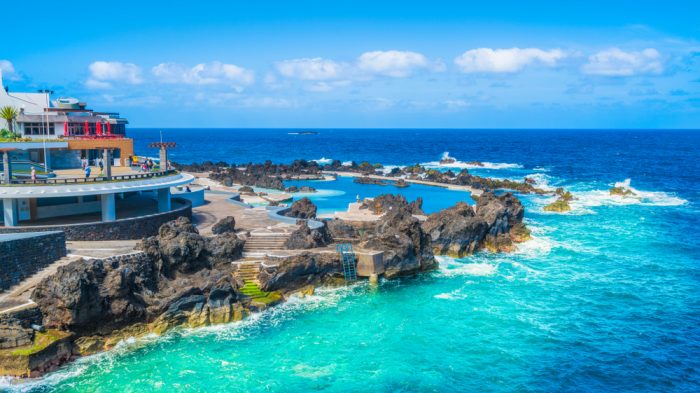 The São Gonzalo viewpoint, the Porto Moriz pools or the Levada das 25 Fontes are just some of the marvels this unusual and beautiful island conceals. If you want to see these out-of-the-way places and have unique experiences, we recommend that you go to our website and book a stay now at the Riu Madeira, our all-inclusive hotel that will give you everything you need on your visit to Madeira. We're waiting for you!