Relax, feel refreshed and let yourself be captivated by our swimming pools
date_range 7 August, 2018
question_answer
Leave your thoughts
Each of our hotels has its own special charm. The position, the excellence of the service and the culinary delights served in the various restaurants all combine to make them unique. But if there is one thing that we know all our guests love, especially during the hottest periods of the year, it is our hotel swimming pools. Some provide stunning views through being Infinity pools, while others have an intriguing shape or offer extra facilities. Are you ready to discover RIU's five most popular pools?
Magnificent views from the Riu Sri Lanka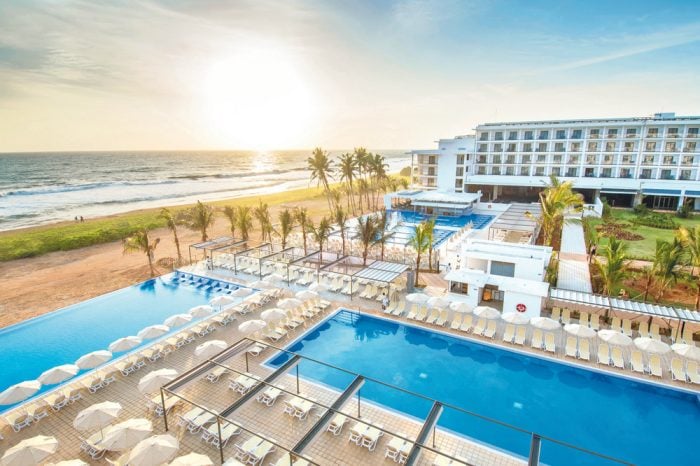 Amazing, isn't it? In an exotic destination like Sri Lanka, we have these fantastic swimming pools that provide our guests with unrivalled views over Ahungalla Beach. The sunsets that can be enjoyed from here make this one of the best RIU pools.
Even the swimming pools exude sophistication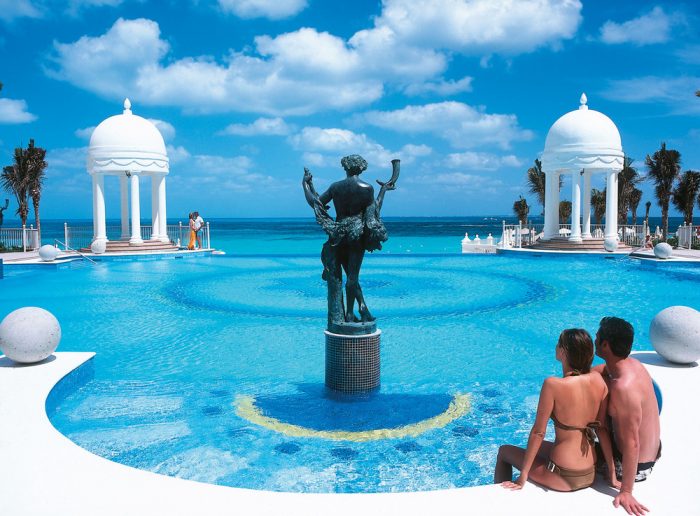 If, just recently, we were telling you about the wonders of the Riu Palace Las Americas in Cancún and about its levels of sophistication, its swimming pools are the very embodiment of this quality. As part of the exclusive Adults Only service, you and your partner can enjoy a picture postcard view featuring this majestic statue against the backdrop of the azure sea and sky.
An oasis at the Riu Palace Maspalomas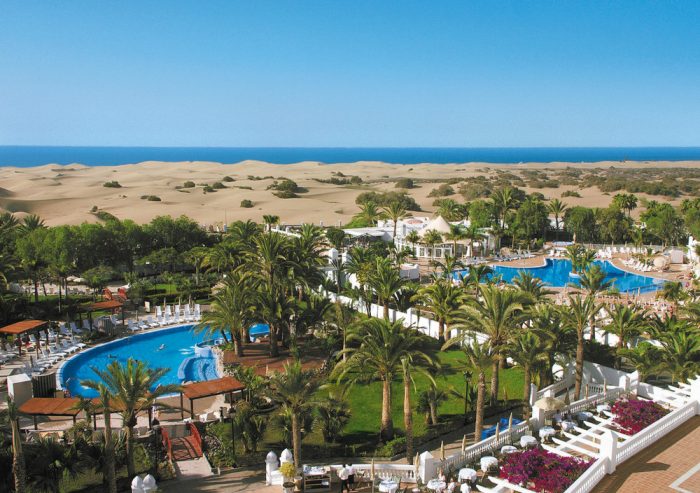 This is living proof that a picture is worth more than a thousand words. Surrounded by imposing and leafy palm trees in a hotel flanked by sand dunes, the swimming pools of the Riu Palace Maspalomas and their surroundings conjure up the image of an oasis in the desert; complete, of course, with sunbeds for our guests to relax on.
Endless enjoyment in an idyllic location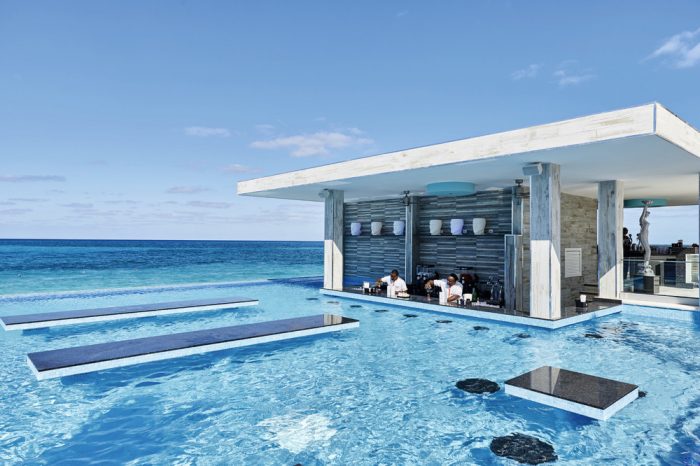 Can you imagine being seated in a swimming pool while enjoying your favourite drink with sea views as far as the horizon? If you go to the Bahamas and stay at the Riu Palace Paradise Island, you can make this dream a reality, enjoying one of the best pools that RIU has to offer, an Infinity Pool created with your relaxation and pleasure in mind.
Immerse yourself in the seascape of Boa Vista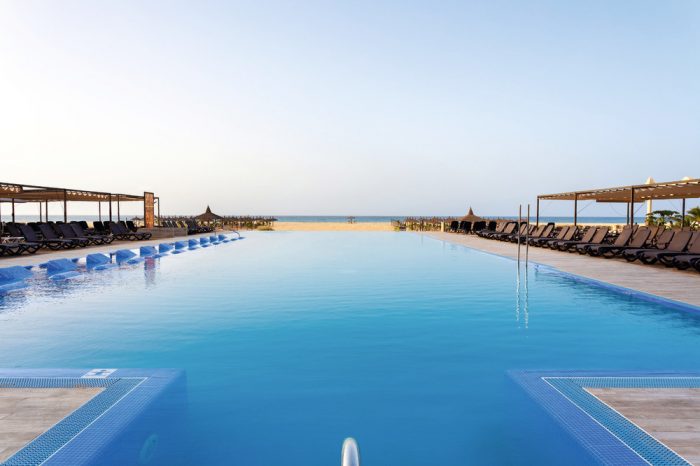 The deep blue of the Infinity Pool at the Riu Touareg forms part of a harmonious symphony of colours combined with the ochre sand and the brown buildings of the hotel, making it one of the best swimming pools in our entire hotel portfolio. Another peculiarity of this pool is the fact that it is filled with salt water! You will feel as if you were actually in the sea itself while at the same time enjoying the exclusive service only RIU Hotels can provide.
These are some of the best swimming pools that RIU has to offer – but which is your favourite? Are you stuck between all five? If you would like to find out more about the swimming pools in all our locations, go onto our website, make your reservation… and discover what they have to offer!